The Selection You Expect
At Prices You Won't
Did you know that our pricing is directly competitive to major contact outlets you will see online? We understand that it's important to spend your dollar wisely, and that's why we are always comparing our pricing to our major online competitors. We want to ensure that we deliver exceptional value.
Value is more than the price you pay- the service that you receive is important, too. When you trust Lynn Valley Optometry to fulfill your contact order, do so knowing that your prescription has been verified by our expert team. We will also show you how to use and care for your contacts, ensuring you trouble-free use and maximum comfort.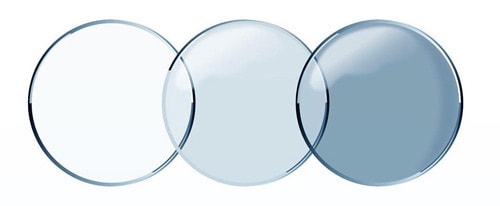 Why Buy Your Contact Lenses with Us:
COMPETITIVE PRICES • ALL LENS TYPES AVAILABLE
DISCOUNTS + MANUFACTURER REBATES

acuvue
The options are nearly endless when it comes to ACUVUE® brand contact lenses – the #1 contact lens brand in the world. Long lasting comfort and clear vision can be yours with contact lens in the ACUVUE® brand family.

Bausch and Lomb
The company is one of the best-known and most respected healthcare brands in the world, offering the widest and finest range of eye health products including contact lenses and lens care products, pharmaceuticals, intraocular lenses and other eye surgery products.

Biofinity
Unlike many other silicone hydrogel lenses, Biofinity contact lenses incorporate a naturally wettable material that maintains a hydrophilic (water loving) property throughout the lens.

Dailies Total 1
Discover a new era in contact lens comfort. Designed with a surface of over 80%* water content, nearly the same as the surface of your eye, for a feeling of exceptional comfort until the end of your day.

Alcon – Air Optix
AIR OPTIX COLOURS offers a wide variety of colours, from subtle to vibrant effects. You will enjoy the stunning colours while feeling comfortable with their smooth surface technology.

Cooper Vision
We create and execute innovation that is unmatched in the contact lens industry. There's much more to our story than that, however. In fact, you'll find that what sets us apart is how we approach our business.

Clariti Spherical
All clariti 1 day lenses feature high water content — a key feature for comfort. AquaGen™ technology makes it possible. The AquaGen process creates a lens that naturally attracts and binds water molecules to the lens surface, so your eyes can stay moist and comfortable throughout your day.

Bausch + Lomb PureVision
Bausch + Lomb PureVision contact lenses are made using AerGel material. Unique to PureVision, this material offers outstanding comfort and health, and you will be able to experience life with visual clarity and a level of comfort that your lifestyle may demand.