Children's Eye Exams &
PEDIATRIC EYE CARE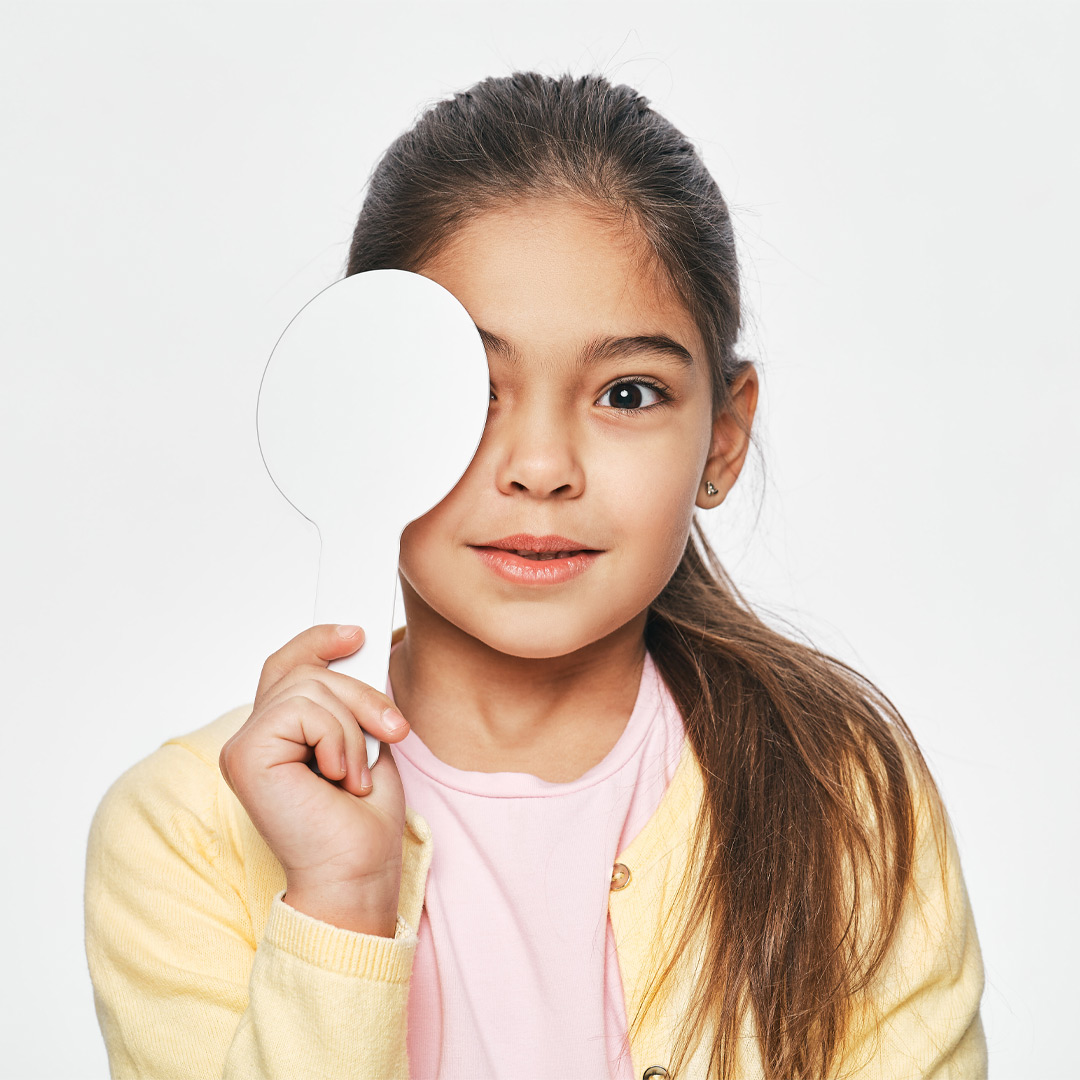 When do you take your child to
Undergo Eye Exams?
Regular eye exams early in life are important because children use their eyes for basic visual skills: hand-eye coordination, focusing on objects, seeing close up and far away, and side and peripheral vision. Vision is critical for learning (in fact, some say that as much as 80% of learning is visual)!
According to the Canadian Association of Optometrists, it is estimated that nearly 25% of school-aged children develop vision problems. As you can imagine, dealing with vision problems while trying to focus on learning and growing can impact the ability to learn, and can increase the amount of effort that it takes to perform simple tasks. Often, kids don't understand how to communicate that they are experiencing eyesight problems. Annual eye exams will ensure that you and your children are always prepared for and informed about any vision issues.
1 in 4 Kids Have
Vision Problems
As with all things, preventative measures are always more effective than reactionary ones. By beginning regular testing early and maintaining good eye care, we can catch any developments and respond accordingly. An appointment with a pediatric optometrist trained in developmental optometry can help put your mind at ease, promote good vision, and detect problems fast.
How Often Should Children
HAVE THEIR EYE EXAMINED?
Infants and Toddlers
(birth to 24 months)
First eye examination
Preschool Children
(2 to 5 years)
At least one eye examination
School Age Children
(6 to 19 years)
Annual eye examination
Book an appointment today and know that our professionals are here to help.
What Do Eye Tests for
Children Look for?
Optometrists are trained to work with all ages to determine eye health. Infants should be able to see as well as adults in terms of focusing ability, colour vision, and depth perception by about 6 months of age. For preschool children, do not be concerned if they do not yet know the alphabet! Our doctors are trained to communicate with young people who cannot yet verbalize. With older children, generally, an exam will include a case history, vision testing, determination on whether or not eyeglasses are needed, testing of eye alignment, an eye health evaluation, and, if needed, a prescription for eyewear. Your doctor may ask questions about your child's medical history.
Make sure to tell your eye doctor if your child displays or has displayed any of the following: 
Delayed motor development
Frequent eye rubbing
Excessive blinking
Failure to maintain eye contact
Poor eye tracking skills
Your doctor will also want to know about previous eye problems and treatments that your child has had, such as surgeries or the wear of glasses and contact lenses. Inform your doctor if your family has a history of eye diseases.

We've Got Experience Getting Kids Engaged in the Eyecare Process
We work with hundreds of families from all over Vancouver, and that includes their kids. Our experience shows in how we communicate with your child, interact with them, and keep them engaged during an eye exam.
We have a friendly and caring approach to optometry. We take the time to get to know your child, find out what interests them, and create an clinic environment that is comfortable and welcoming. With young children especially, we use language that is easy for them to understand, demonstrate how the equipment works, and make sure they feel safe throughout the examination. We also ensure that our staff are trained in helping young patients feel at ease during their visit. 
Book an appointment and let us show you today.